SEO Booster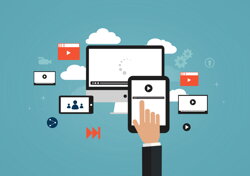 Dear BizWebs community,                            
we have a special help for you guys. We know that many of you are not SEO experts.
And create a SEO friendly page can be tough sometimes. Especially at the beginning.
That´s why we are giving you a chance to do it like a PRO. For free.
How to get google to index your new website?
Increase your sales, get more traffic and visitors?
Do you wish for a higher ranking?

 Let us introduce you SEO Booster.
It´s great tool for beginners (but can be useful for intermediate users as well) how to start with SEO optimizations.
Just complete the form below with your contact details. And we will come back to you soon with the 4 step-by-step instructions based on your website needs.
Available for FREE to all BizWebs users. 
After you apply all the tips mentioned in your SEO Booster box, feel free to contact us again.

  Keep in mind. There is no such a thing like a perfectly optimized website. But for sure you can do it professionally and SEO friendly way :)
Happy optimizing!
* for BizWebs clients only