Creating of a new website or online store with BizWebs.com
Two steps to create an own website or online store!
1. Click button "START FOR FREE". Fill out the form with access data and if you wish - choose one of default graphic design (you can change it later in administration).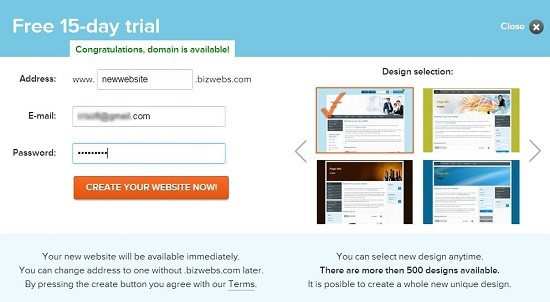 2. Press button "Create your website now".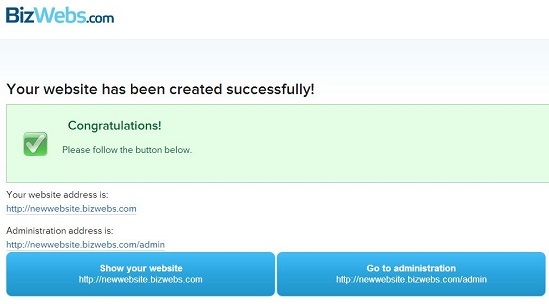 In few minutes will come information on the email you entered:
- about web creation
- how to log in and start with filling a content
- address to the payment system, where you select a package and where you fill in contact details
In administration choose BizWebs package and try 15 days for free or order full version anytime by clicking on the button "Order website".