What is my disk quota?
Disk quota size you can find in administration in the section FILES, right and down.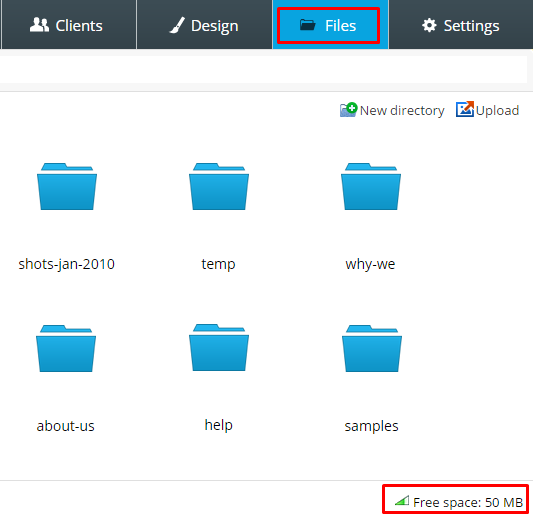 ... or if you are adding a file or image on the page. Then you open the window "Choose file" or "Choose image", disk quota can be found also in the bottom in the right corner.
Would you like to ask more about this topic? Contact us please: