Administration homepage, widgets - accesories in admin
After login to administration of your website (behind the name of your domain write - /admin, eg. www.nameofdomain.bizwebs.com/admin) with username and password shows the main page Start 

Here you can: 
- order BizWebs services by clicking: 

- or you can order various accessories by clicking: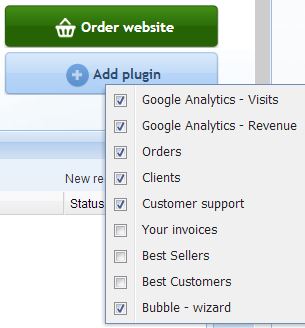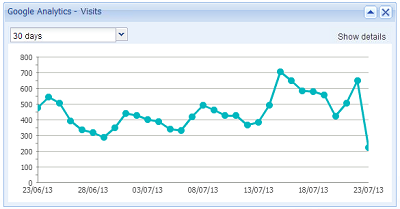 Google Analytics - Visits - shows website traffic. To activate these statistics in administration, you will need to connect with Google Analytics.
By clicking on "Show details", you will be redirected to your Google Analytics account directly. Before that is necessary to log in.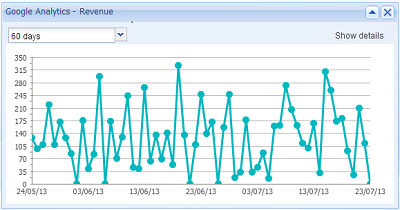 Google Analytics - Revenue shows statistics from revenue of e-shop. Same as Google Analytics - Visits, you will need to connect with Google Analytics.
You can monitor the revenue in 30, 60 or 90 days. After clicking on "Show details", you will be redirected to your Google Analytics account directly.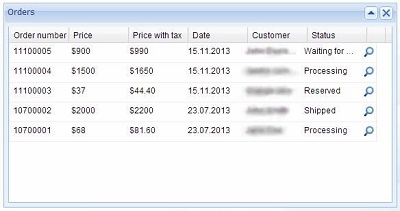 Orders - list of orders from the e-shop. Reach an overview about the newest orders, their values, the state of solve, who and when made them.
Detail of chosen order shows after clicking on eye loupe. 
Clients - list of the newest registered customers.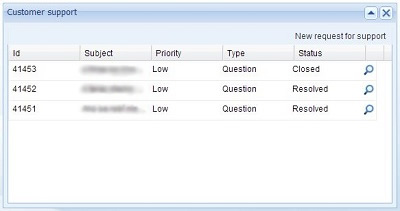 Customer support (Helpdesk) - list of requirements that have been sent to our customer support. There is an option to enter a new question or demand directly from the administration. By clicking on the eye, loupe displays the whole course of solving the desired requirements.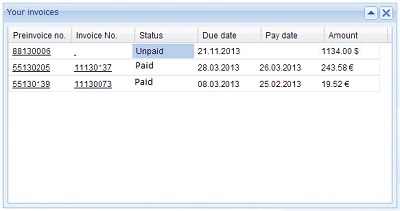 Your invoices - list of invoices from BizWebs. Invoices can be opened, saved and printed by clicking on eye loupe. You can see which invoice we register as paid or unpaid.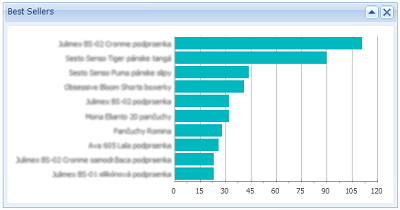 Best sellers - graph which contains the names of top - selling products and the total number of ordered pieces of these products.
The main menu of web page administration contains these sections:

 Start - view of website statistics, an overview of customers, orders, a possibility of order BizWebs system... By feature Add plugin you can edit yourself what will appear in this section.

 Pages - tree structure of pages, creating new subpages, creating content of pages, adding blocks, total site management.

 Products - e-shop creating, making new categories and products, online store management.

 Orders - overview of orders and invoices from e-shop, management of orders and invoices, creating new orders, making invoices, statistics.

 Clients - list of customers - persons and companies, groups, inserting of new customers, creating new groups, assigning clients into groups, editing right of groups, editing customers data, newsletter creation, sending a newsletter.

 Design - web page templates, editing page layout.

 Files - file management, uploading new files and photos that you will publish on the website, creating directories.

 Settings - all settings, choices, fields, XML, Excel export and import, E-mails.
In right upper corner of administration you will find features:

1. Show website: from the administration, it redirects you to public version of your web page.
2. Administrator: name of the main web page administrator. After clicking on you can create/edit your profile. (Your profile is possible to change also on title page of public web after clicking "Edit profile". After log out and log in will be your profile changed.
3. Log out: log out from page administration.