Setup email addresses
BizWebs recommends using Gmail as an e-mail provider as it supports sending emails from your custom domain.
Your email address can look: info@yourcompany.bizwebs.com
or 
If you have domain e.g. www.yourcompany.com than we make an alias to email e.g. info@yourcompany.com.
Messages sent to your email addresses (e.g. info@yourcompany.com) will be forwarded an email account you already own (e.g. yourname@gmail.com). This way you don't need to constantly be checking a different email account for emails about your website or online store.
How to setup email account?
In administration of your website or e-shop click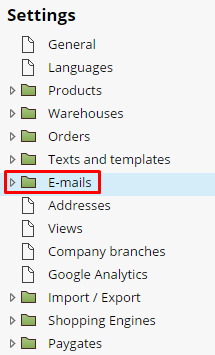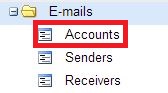 Into E-mail address place the email address you would like to use on your domain. As Forward messages use an email account you already use a different name (e.g. email account would be one that you create for free use Gmail).