Visibility of components (Login, Shopping cart, Newsletter,...)
Visibility of components activate / deactivate in section DESIGN/Components.
Note: if you set for log in : Hidden - Login form will hide. 
Login will not be able in the whole web, also in the order form. More info about the ability of Login form visibility finds here:  https://www.bizwebs.com/a/542#cap6.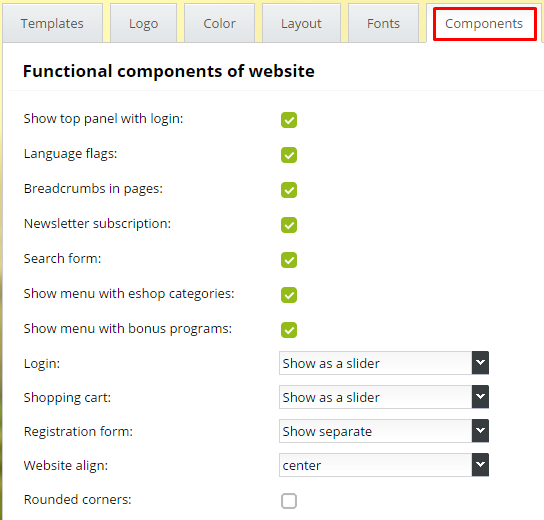 Log in                     
Shopping cart   
Sign up form      
Search form      
Language flags 
Newsletter        
Any of these components you can make visible or hide.
Would you like to ask more about this topic? Contact us please: