Favicon
Favicon is a small website icon that shows in the browser before URL address or in the tab before the title "Title".

How to insert Favicon on the page in BizWebs system?
At the first create favicon by generator of Favicons eg. http://www.favicon.cc/
1. click on Import Image
2. Pick up image and click Upload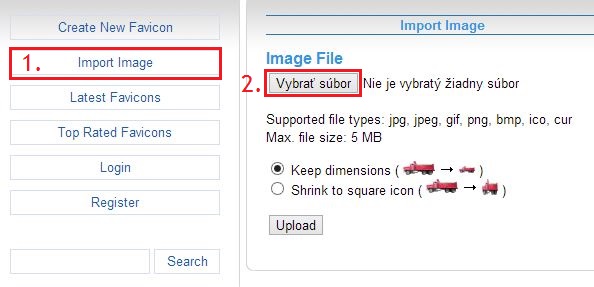 3. Download finished favicon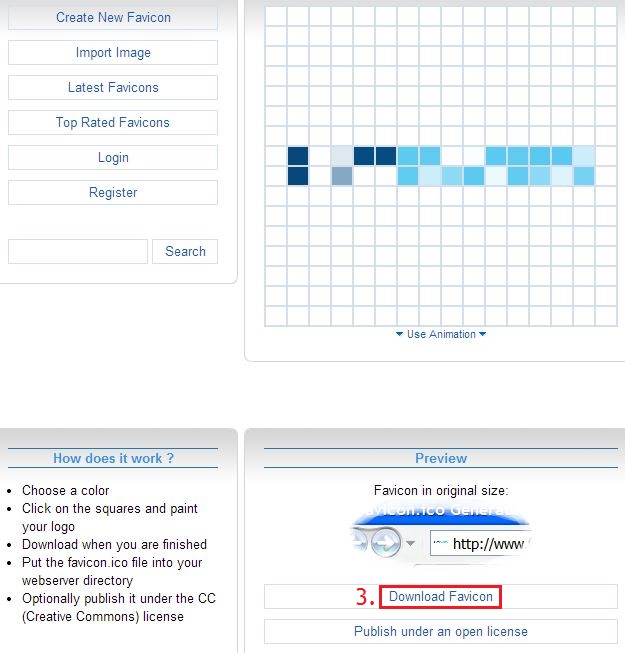 Favicon load on page in section Settings/General: 
In the line "Website icon" click on "Select", "Upload" and "Browse". From your computer select downloaded favicon by "Open" and "Upload". The favicon will be uploaded on the server. Click on him and "Save" changes.