How do I create an online store?
CMS system BizWebs allows complete operation of e-commerce. Online store is available in all packages. 
For management of your e-commerce website use PRODUCTS in the administration of web page. In the left column is a tree structure of products category and in the right column is a list of products corresponding to individual categories.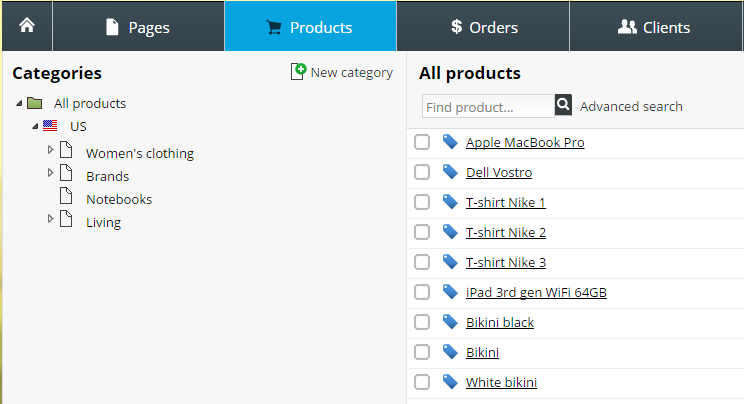 How to create online store: 
Go to section Products
1. Create tree structure of category of your products. To this categories, you will assign products.
Categories create with icon  New category 

Fill in the title of the category, choose parent category.
It is appropriate to fill in also other information about category -  category description (go to "Text editor") and SEO items - Title H1, Tag Title, Description, Keywords (go to "Advanced").
Data and category settings you can additionally change, append with icon on upper right in administration - Category options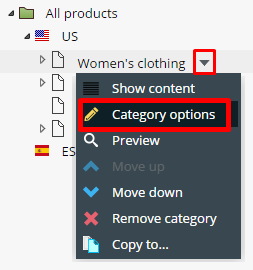 More information about categories see here:  Categories of products
2. Add products to the appropriate category by clicking on New Product 

It opens form Add product where fill in terms regarding the product.
Save changes.
These terms can be additionally changed or appended  - in administration click on product title.
Detailed instructions for working with the products you find in this guide: Products - introduction