Block HTML code
Do you need to insert on your webpage any HTML code (eg. video code from youtube.com, music from soundcloud.com, Google map, banner, icon for partner web,...) just use block HTML code.
Pick up or create a page where you want to insert the code.
Click on New block   and pick up HTML code  .
Insert the code and save.

In Block settings you can copy this block or move him into every location of web you wish. Also you can set him as Global block which will be displayed on each page.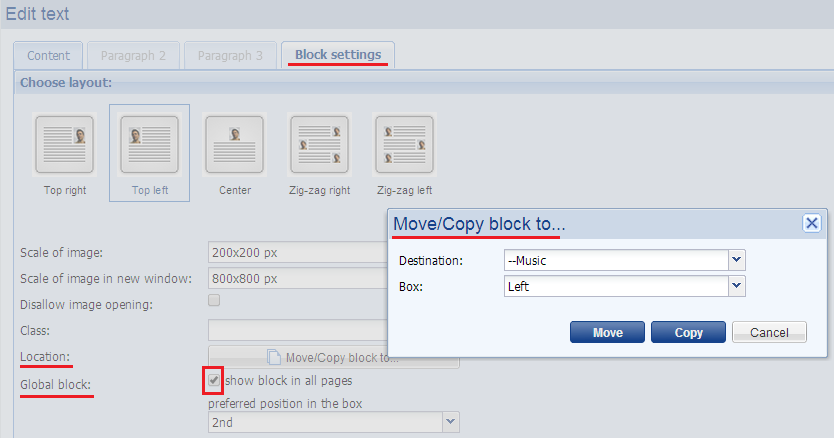 Would you like to ask more about this topic? Contact us please: