Optimization for search engines and BizWebs
Optimization for browsers helps to your new customers to find your website. Bizwebs supports important rules of optimization for search engines. Browsers take the content from your web pages and can to place them into higger positions in search results.
BizWebs supports very important parts of SEO:
1. Internet addresses in simple form. For example: 
www.something.com/contact
www.something.com/products-and-services
www.something.com/n/about-creation-of-useful-websites
2. SEO tickets - in each page, category, news, FAQ question and in product you can insert title, description, keywords and Url identificator. For searcg engines as Google, Yahoo, Bing,... there are important information.
3. Modern code. Information from your web will be indexed by internet browsers.
4. Visible changes passed in style of generating of templates for products:
- is more "SEO friendly"
- titles of products are in H1 and H2 level
- when change the title of product, there is no need to reindex www site on Google - URL identificator is unchenge
5. You can activate "Breadcrumbs navigation" in section Design.
Breadcrumbs navigation allows to customers a view about in which section he is at the moment and also alows quick return to the superior section or to the title page. Hypertext links serves as intern hyperlinks and inserts keywords into the ewact website. More about breadcrumbs navigation. Similarly insert keywords also new block - Directory.
Editorial system BizWebs contains improved features for better positions of your web pages. SEO ticket, where you can add Title, Keywords and Description look for in these forms:
SEO ticket in Page options
In section Pages pick up the page where you want to insert a data for SEO.
Click on "Page options" in upper right.
It opens second tab "SEO".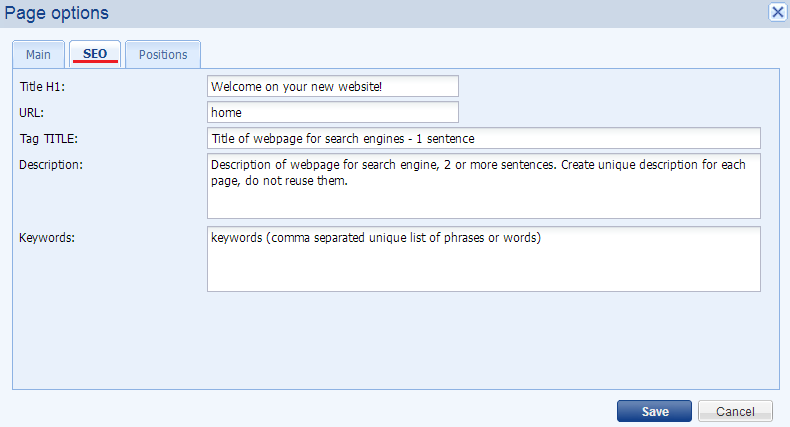 SEO in block News - New report/ Adjust report:
Open block News in section Pages.
SEO ticket find when creating a new report by clicking on "New report"
In the case of fill in a datas for created report click on title of report - the third ticket "SEO".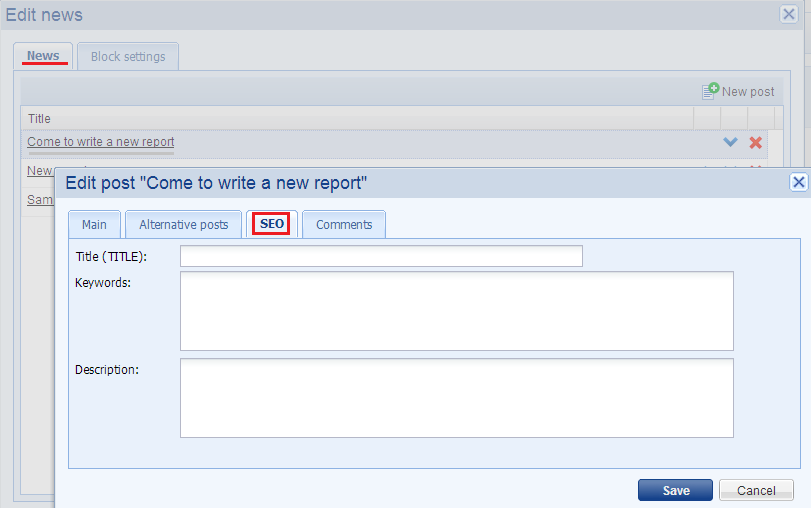 SEO in block FAQ - New question / Adjust Faq:
Open block FAQ
Click on "New question"
or on a title of created question, opens window "Adjust FAQ" where is possible to add a data for SEO.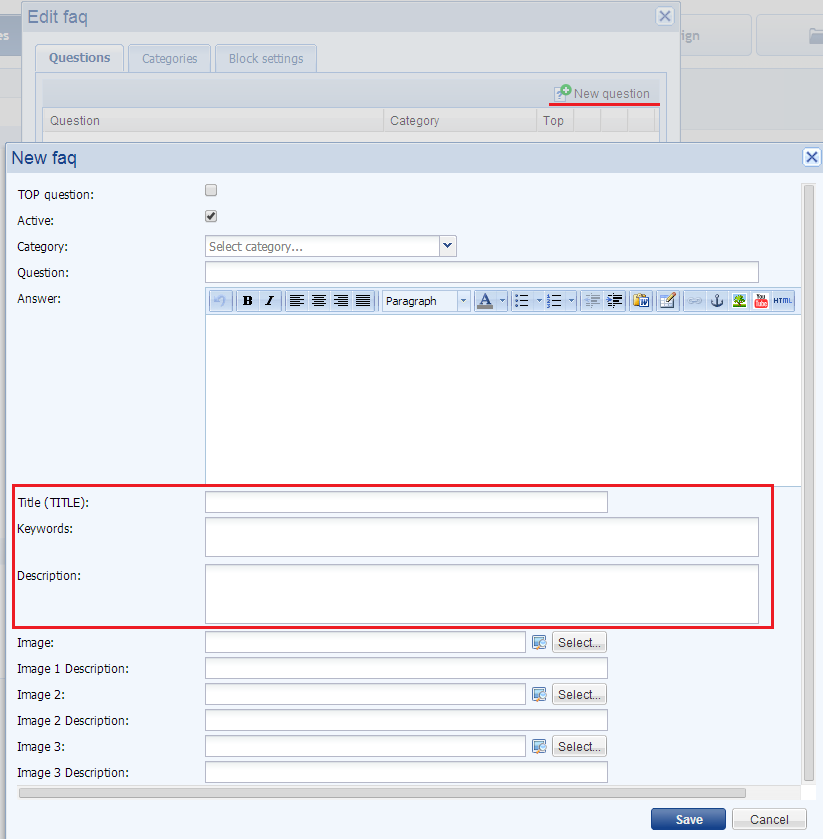 SEO in section Products - Category options:
Go to section Products.
Pick up the category you need.
Click on "Category options" in upper right.
Open second ticket "SEO"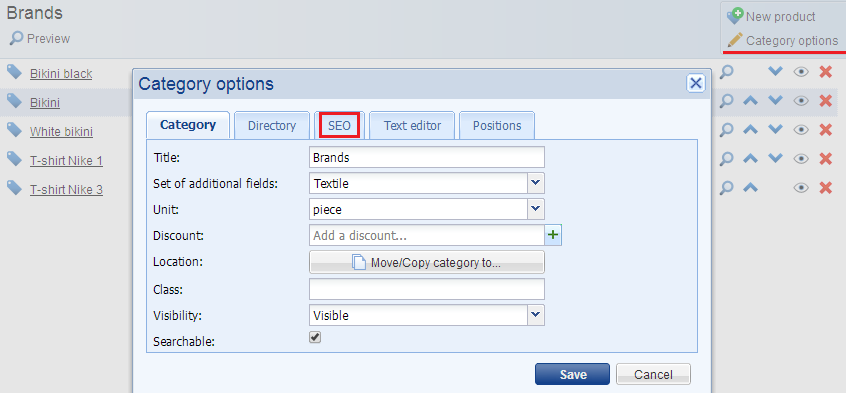 SEO of product
In section Products find or create new product.
Open detial of product by clicking on his title.
In window "Adjust product" open fourth ticket "SEO".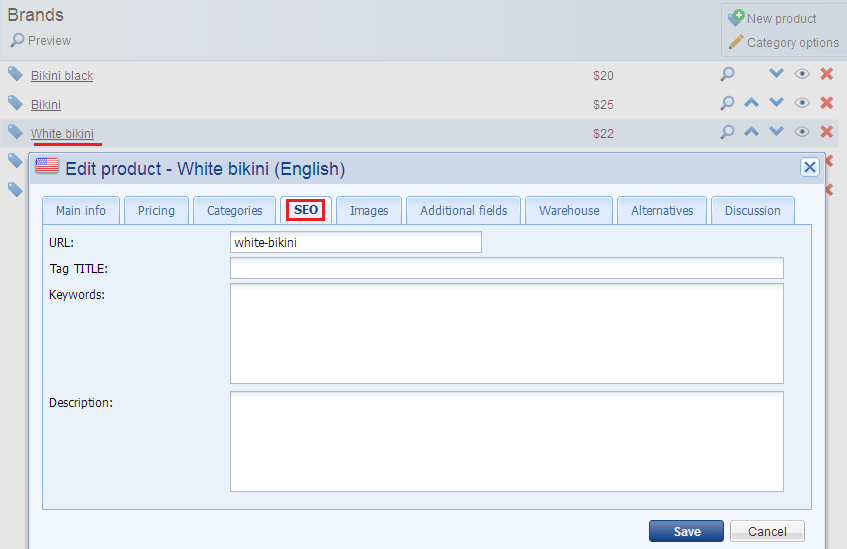 Not sure what is right for your business?
We have a special help for you guys. We know that many of you are not SEO experts.
Let us introduce you SEO Booster.  It´s great tool for beginners (but can be useful for intermediate users as well) how to start with SEO optimizations.