Files transfer into web
Every image and files are necessary to upload at first to a server. It speeds up the creation of your website.
How to upload files?
Go to section Files.
Click on Upload   and then Browse.
From files in your computer choose pictures, files,... that you want to upload and click Open.
The selected files show in a window "Upload files to a server".
Click on Upload! A red cross next to the file change on the green check mark. It means that files are correctly uploaded.
Click on OK. Every selected file will be saved in the section Files.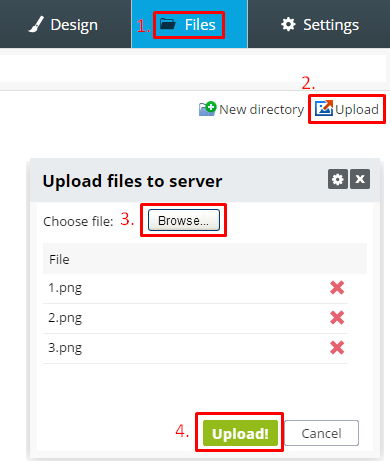 If you want to upload another files click on Browse again and repeat the process.