Bitcoin Payment
If you are using a new payment method - you can do so also for BizWebs servicies. From nowadays it is possible to pay to us also in this virtual currency. When you choose this payment, you will receive from us a 10% discount!

How to pay in Bitcoin?
When ordering services of BizWebs you get to the form "choose the payment method". You can choose to pay "BitPay".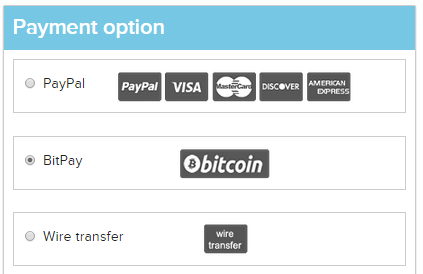 Then just click on Order.
For more information about Bitcoin, visit blog about business where you can find article about Bitcoin.
Bitcoin payment you can realize also from mobile. It is very easy. 
Watch the video: