Product tags
You can add to product various labels e.g.: New!, Sale!, In stock,...
Open product detail, where you want to insert a tag.
In file Main info and in a row Tags click on "Plus" 
Assign a tag - choose a tag
Assign (Save)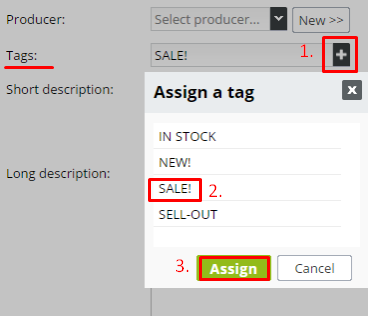 New tag create in section Settings / Products / Product tags.
Click on Add tag.
You can choose type - image (Next to the product will appear instead of tag a chosen picture) or styled text (Title of tag will be undercolor with color you choose).
Save.
New-created tag will appear in menu of Tags in each detail of product.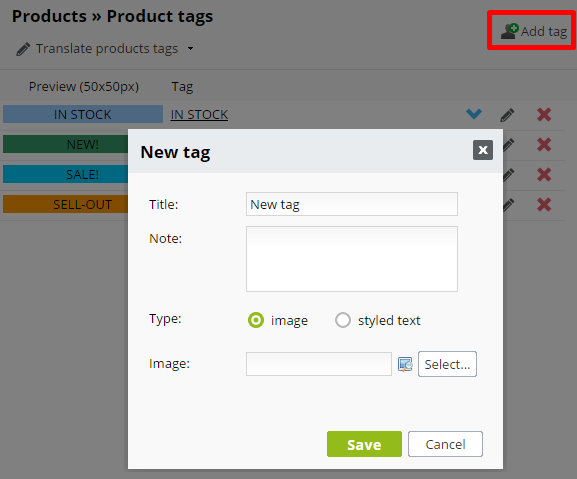 Here you can also edit created tags by clicking on its title or an icon of pencil.