Flat design - Introduction to flat template settings
You can choose from two types of templates in your administration.
Basic design - classic BizWebs template
Flat design - new type of minimalistic design, this template is one of the newest trends in graphic design
Are you moving from the basic template to the new one? What does change?
Be aware that all settings of your actual template are canceled. If you have your own settings in the CSS tab or directly in the template, make a backup of it.
DESIGN section also changes, there will be new features that help you refine the template without a necessity of coding knowledge. You will have more types of new templates, the ability to insert logo, color adjustment of all elements, multiple fonts, etc.
We are starting with new flat template.
1. Flat type of template activates in Settings / General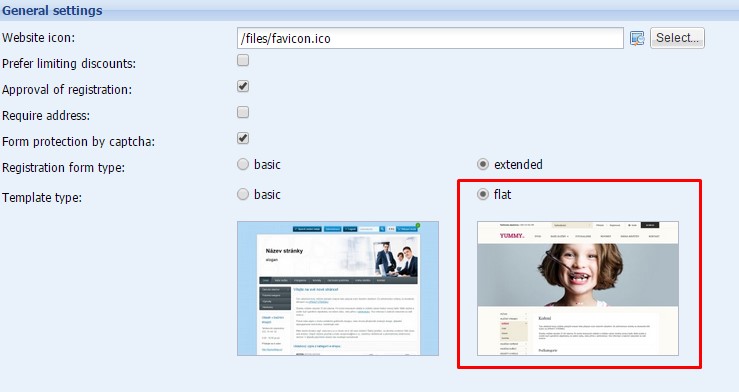 2. In section Design / Templates choose a template type. Later click in upper right button FINISHED. PUBLISH!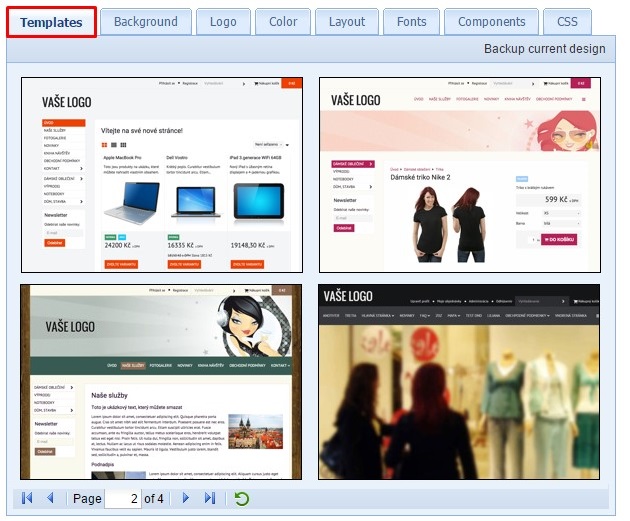 3. If you have chosen the type of templates with a header, upload header.
The header upload in section PAGES by using of Dynamic banner.
Add a new block - Dynamic banner, select area - HEADER.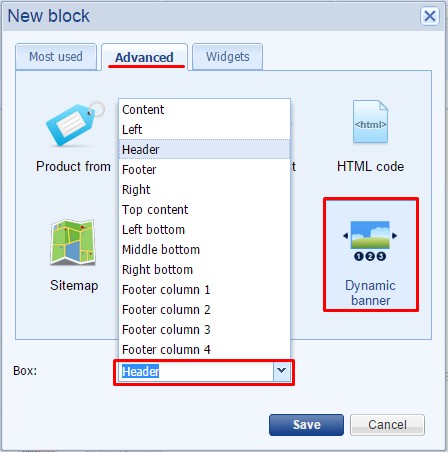 The header will follow standard functional of dynamic banners - can be inserted a redirection a particular image, set the blending of images and so on. (For more about Dynamic Banner: https://www.bizwebs.com/a/640).
If you wish to have a static picture in the header, add only one image. If you wish to use the slider in the header insert multiple images. You can choose from images in the administration generated by our graphic designer or upload your own image.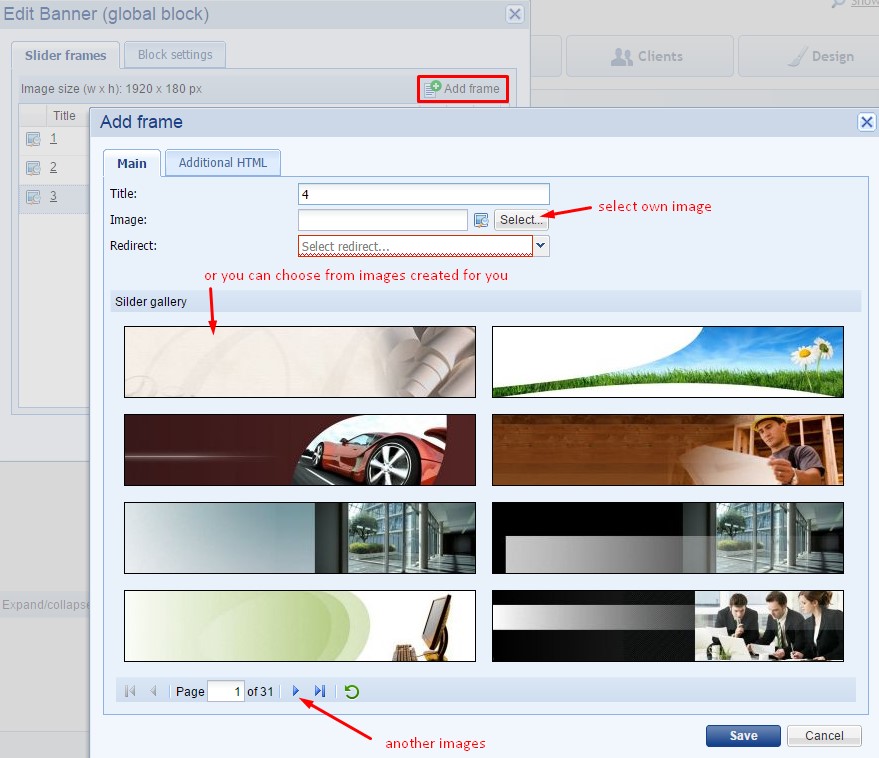 For each subpage can be set different header. Do it by inserting a block dynamic banner in Header area to each subpage.
Or you want to have the same header over the web? Mark the option "Show block on all pages" in the line of Global block setting.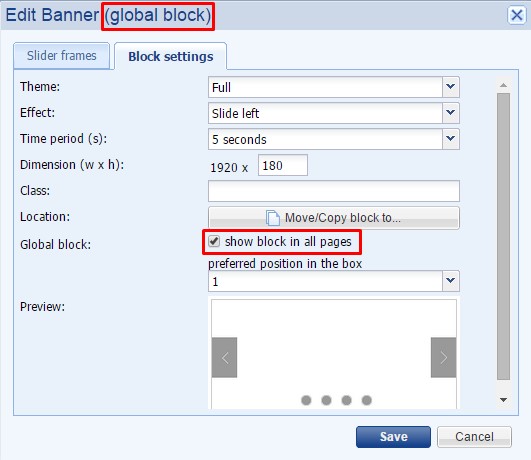 4. In the section DESIGN / LOGO insert text logo or image logo. When using image logo we recommend using .png format with transparent background. The field for the logo is set for 100 x 300 px.

 If the logo is bigger than 100 x 300 px it can be shown not correctly.
Possibilities of inserting a bigger logo:
Insert it directly into the header
Ask for tailor design of header. Please contact us.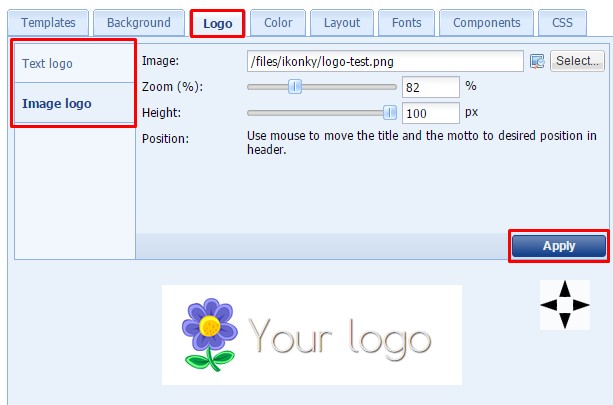 More about design settings can see here: https://www.bizwebs.com/a/542.