How to activate SSL certificate for your domain.
SSL Certificate Completely Free for BizWebs Users.
Protect Your Customers With One Click. Use HTTPS Everywhere.
Make sure your customers feel safe. Protect them with Let´s Encrypt certificate.
All BizWebs clients with prepaid package plan and own domain have a possibility to activate SSL certificate for free. 

SSL certificates from Let´s Encrypt are now trusted by all major browsers. This is a significant milestone since it means that visitors to websites using Let's Encrypt certificates can enjoy a secure browsing experience with no special configuration required.
Do I Need An SSL Certificate For My Website?
If your site requires users to log in or provide personal information such as their name, address, credit card details, email or password you need SSL protection. Without it, your user's information can be easily compromised. As an online merchant, it is your responsibility to make sure the information you collect from your customers is protected. Let´s Encrypt protect your customers' sensitive information by encrypting the data they send to you, then decrypting it once you've received it.
Boost your SEO. Google even gives HTTPS-encrypted websites little push up in search results.
How to activate free SSL certificate from Let´s Encrypt ?
To help you save your time, we created a fully automated solution, including regular updates for your SSL certificate.
1. Check, if your website includes inserted HTML code (in a block HTML) or another block as Text Editor with not safe URL link "HTTP" . A lot of generated scripts code inserted manually do not support secure HTTPS protocol. The notification with unsafe URL looks like this
2. Don´t worry if you do not insert any codes manually everything is alright. Log in to address https://yourdomain.bizwebs.com/erp/settings/domains and choose Activate SSL

 Example
Your website is car-spare-parts.bizwebs.com, the URL address looks like this with your domain https://car-spare-parts.bizwebs.com/erp/settings/domains
3. It takes around 1 minute to finish the implementation process. After that, you can add an info banner. If you have an SSL certificate, show the "Secured or Certified" logo on the website. Perfect place for the banner is footer of your website or left/ right column.
Searching an icon for SSL certificate? Check out this website for more inspirations right here
4. The prefix https will appear in front of a URL rather than the default HTTP. You will also notice a green padlock appear in the address field of your browser.


 Attention:
Due new SSL certificate implementation, the performance and traffic of your website can temporary drop off. But the effects are minor. The situation should be stable again in 1-2 weeks after. Or even better. As we know, google gives the little plus to HTTPS protocol.
How do you know that your website is correctly set up? Great tool for security test for any website https://www.ssllabs.com/ssltest/
Just type your IP address of your server or domain. They will scan your server. And give you score with tips about problems to solve.
Make your site HTTPS friendly. SEO tips.
Migrate to HTTPS and index your website correctly. Do not forget to inform all search engines about this change.
1. Open your Search Console, add and verify HTTPS version of your website. You must add HTTP and https versions of your site as separate properties.
Go to Homepage. Click on Add property. And write the address of your website with HTTPS
In the next step verify your ownership according to https://www.bizwebs.com/a/842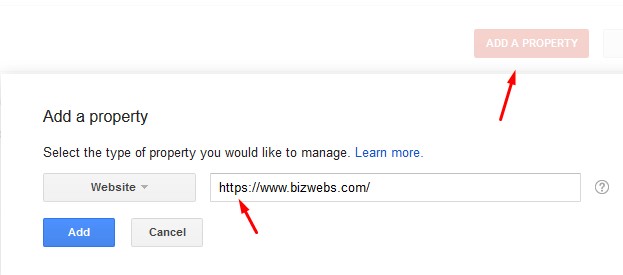 2. Generate new Sitemap in Search Console.
Click on the verified domain name with https. Go to section Crawl- Sitemaps. Click on the button Add/Test sitemap as we mention here https://www.bizwebs.com/a/842 .
3. Fetch as Google.
In your Search console property go on Crawl- Fetch As Google. Submit your homepage by clicking on "Fetch" and then click on "Submit to index."
4. Log into your Google Analytics account. Set up default HTTP address on HTTPS