Help Call - get started with free coaching
Build your online store in real time. With BizWebs help.
Need a little help with setting up your online store? Our BizWebs team has got you covered! Whether you are a BizWebs newbie or you just want to save time and finally, launch your own online store, our help call service is the best choice for you.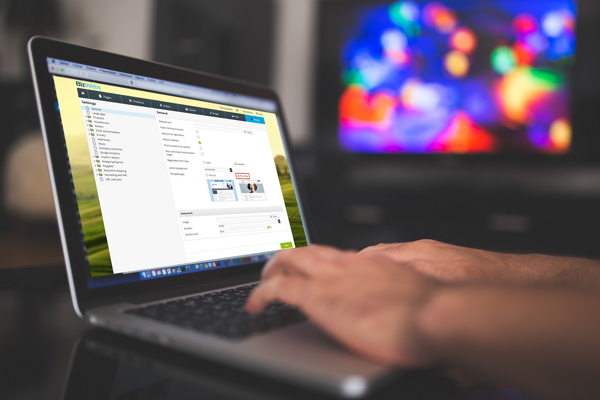 Our BizWebs team is here to help you master your skills
Your coach will help you:
Set up the basics in admin section
Guide you through most important part necessary to fill in
Shows you how to work with each section- create website content, adding products, set up emails, etc...
Help you to understand how does block section works (photo gallery, text editor, directory, social media buttons, polls, blogs...)
Get familiar with SEO tools- basics on how to optimize your website for search engines.

The easiest way how to start your online store or website from scratch 
What is Help Call service?
We all know skype as free calls to our friends and family. Why don´t use a similar process - a video conference? We will help you get through basic steps. Directly from your office or living room. You will get 2 hours of our attention. Your own account manager will answer all your questions. Start your e-commerce store with real-time support.
How does it work?
Just fill out the form with your email address and website URL. Then hit the button SUBMIT. We will get back to you within 24 hours with details of the meeting. We will schedule our video conference call and specify your needs. For video conference, we use GoToMeeting app- online screen-sharing feature. 
Who can apply for free Help Call service? 
This special service is only for BizWebs members with prepaid 6 months / 12 months package plans STARTER, BUSINESS, PREMIUM.
What do you need for Help Call?
Internet connection. Cable modem, DSL or better Internet connection (1 Mbps or faster). Internet Explorer 9, Safari 6, Mozilla Firefox 34, Google Chrome 39 (JavaScript enabled) or the latest version of each web browser. So Easy? Yes. For better and faster communication make sure, you are in a silent room. Prepare your questions ahead.
Fill out the form and hit the button SUBMIT !