BizWebs´s new strategy: Retailers have access to all e-commerce features for free
Views count: 3577
Globally - November 21, 2016. BizWebs introducing revolution strategy. All small and mid-sized retailers have access to all e-commerce features completely free. BizWebs delivers superior customer experience. Merchants can now more easily work with modern templates, use online invoice software, enjoy mobile friendly pages. All in one webshop.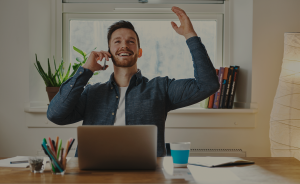 "Today, we're excited to announce a free package plan that gives a chance for newbies to grow their online business. Opening an online store and sell products online has never been easier," said Lenka Lacova, Key Account Manager at BizWebs.com
The best way to sell online is starting with a trial version or pick up free plan. Free trial models are standard in website builder industry. But there's no guarantee that trialers will use the product. In a short time period or in a limited version is tough to get valuable information about the user. The customers are not ready to fully commit to the costs of creating an online store. And leave the company.
Freemium business model is fantastic opportunity to collect users feedback
BizWebs promise no hidden catch or transaction fees. An e-commerce website will remain live for free as long as customers want. Even forever. BizWebs users will continue to use the product on a regular basis. Have access to all e-commerce features included 100 products, 1 GB storage, free website templates, social media integrations.
The winners made their stuff free first
Google, Facebook, Wikipedia. All giants are the highest ranking sites due to their free services.
BizWebs creates unique space and builds a loyal relationship with potential customers. "We would like to better understand our user's needs. If our free website builder is successful at keeping users around, we gain precious time to build a trusted relationship that can eventually lead to a sale", said Lenka.
What BizWebs users really need for selling products online?
It is a challenge to provide a great free service while at the same time taking care of paying users. "Based on 13 years of experience working with more than 4,500 users around the world we are prepared for any situation clients may want to address," Lenka Lacova.
A free plan is the best choice for newcomers in online business. For all people thinking about starting an e-commerce business, and sell products online.

About BizWebs
BizWebs is a free website builder. Everything that retailer needs to start selling products online. Super easy video tutorials. Real customer support, dedicated to responding up to 24 hours. The best website builder saves time with ready-to-use templates. Modern look on any device. No coding skills needed. Join more than 4500 users around the world. For more information, visit https://www.bizwebs.com/sell-your-stuff-online