Frequently asked questions for April
Views count: 5073
Wow. It was a busy month. For you too? Spring is definitely here. I am sure you are mostly outside of the house, playing around with family, garden or visiting friends. For you guys workaholics, we have a little help here. Come inside to get advice and read most frequently asked questions during April. Gift certificate for non-registered users, extra product price for wholesalers, export current number of units in a stock ...
---
How to use gift certificate for non-registered users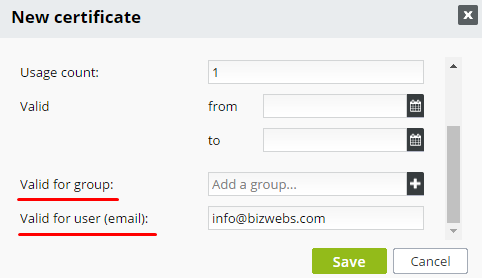 Q: Good morning, I would like to ask you about Gift certificate function. As I noticed, the only way how can our customer use the certificate code, is with a registered email address. What is kind of limited. Is there any way how to use certificates without being connected to registered email address? Is it possible?
A: Hello, a gift certificate is possible to link with user´s email address or group of users. These are special conditions you can set up. But, it is not mandatory. You can create and give your certificates to anyone. And everyone with the code can use it when ordering products from your online store. More details find here https://www.bizwebs.com/a/988
---
Extra product prices for wholesalers
Q: Hello, I´m trying to create an order in the admin section, for my client (wholesaler) but the prices are assign for retailers, am I doing something wrong? 
A: Hello, extra product price for wholesalers is set up based on the:
Order discount or product discount settings, assigned to specific group of users
The order has to be created with registered users data, assigned in that group. Please, send me your order details with the product name and customer email address. I will verify the process for you. Thanks.
Your BizWebs team
---
Customer loyalty program usage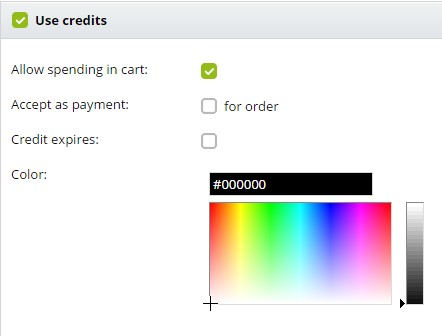 Q: Hello, can you help me set up bonus program this way: our customer collects the points (credits) and later on can use these points as a discount when ordering. With my testing system, I already created bonus program: loyalty program for credits. Set it up for registered only, collecting credits for purchase, products reviews and commenting. That´s correct I guess. But it works not the way I need.
I would like to use it like this:
When order value is 100 USD, the user applies credit amount 100= 10 USD So the final discount is 10 USD, the final price for order is 90 USD. Right now it works the way that customer has credits and apply credit for a gift for purchase.
A: Hello, Your customers are able to spend their credits in 2 different ways:
Pay with credits for bonus products in the shopping cart.
Pay with credits for an entire order.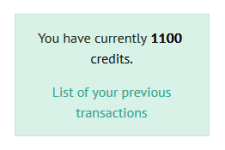 In this moment, it is not possible to use credits for paying only part of the order. On the other side, this feature is on the wishlist as a new function to implement. So our programmer team knows about these requests from our customers as you are not the only one. In this moment I can not tell you specific time cap when it is going to be finished. As there are features and bugs issues with higher priority to complete first. Please follow our instruction guide to make sure, you set up your program correctly. https://www.bizwebs.com/a/869
Your BizWebs team
---
Export current number of units in a stock for inventory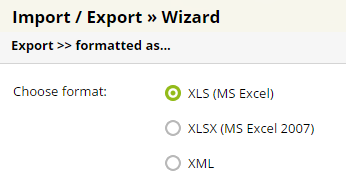 Q: Hello, is there an option in my administration to generate (into .xls file) a current number of units in the stock for products or categories? I need a list of the recent status of each stock item because of inventory.
A: Good morning, yes, the number of your stock items is possible to export. Please log in to your admin interface, section SETTINGS / Import- Export / Wizard. In Wizard section select Export and .xls format. In the next step choose data "Warehouse item" plus related tables Variants in a case you need them. And hit the button "Export data" Open your .xls file and check the items.
---
Error with Form block- can not upload pictures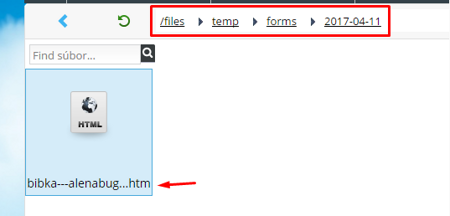 Q: Hello, please can you look at this mistake from yesterday? Our customer sent an image via form block, but it doesn´t work. And we can not manage the last two orders, which supposed to be sent today.
A: Hello, in this case, this is not a system error. Your customer uploaded HTML file instead of an image (jpg, png format). See screenshot below. So probably your customer accidentally save picture as HTML, not as a .jpg image. We recommend you to contact your customer again with the proposal to send you image once again.
In a case you have more questions, do not hesitate to contact us.
Your BizWebs team.


---
Product edition in trial version
Q: Hello, I created my test version of the website. I´m starting to work on my online store before my company gets ID number, it is not official yet. I realised that from time to time, I can not edit products in my admin section, or it is possible only for a moment. Can I ask you why is this happening
A: Hello, thanks for the message. The trial version is not limited with product edition. Could you test edition with different browsers? Mozilla, Chrome or Explorer. Is highly possible that there is an issue with your devices. There can be an extra extension to block your actions. As no-one from our clients requested this issue before and as I tested your problem, all looks fine for me. Without the problem.
Your BizWebs team.


---
How to "reset" an invoice data
Q: Hello, can you give me advice how to "reset" an invoice the way that it shows status - "paid". I have several invoices where is a 0,10 cents balance. When I click to change status as "paid", it doesn´t work.
A: Hello, thank you for warning us. Yes, usually is easy to click on the cross sign in the right corner of the invoice for order cancellation. Or adjust additional payment. In this case, there was a system mistake with rounding. Now it should be fixed and ready to work correctly again. Please, can you test your invoices one more time? Thank you.

---
Export list of products with prices
Q: Hello, I would like to get information if there is a way how to export a list of the products with descriptions, prices into a transparent table? If so, how?
A: Hello, thank you for the question. For this case, there is a feature called "Export data". Please, log in to your website, go to section SETTINGS / Import- Export / Wizard. Choose Export with.XLS format and Export data: Products. For more info follow our guide here. https://www.bizwebs.com/a/822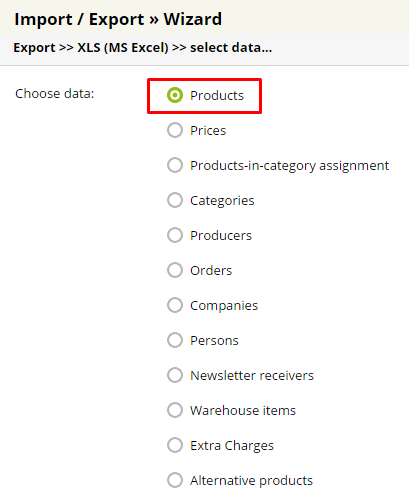 ---
More questions? Create new comment down below and ask your question, send feedback or just say Hi:)
We are here to listen. 
Good luck out there and see you next month again!