Frequently asked questions for May ♥
Views count: 6764
On May 1st, couples gather at the statue of Karel Hynek Mácha, the Czech Romantic "poet of love", in Prague's Petřín Park where they lay flowers and spend a few moments. May is officially the Time of Love in our country. And we just love to share our knowledge with you guys. This month is special as we´ve introduced 2 new features you definitely do not use yet. Check out down bellow. Plus, of course, we have answered all your questions with a smile:)
---

Fresh news from BizWebs

1. Secure your website with anti-spam protection CAPTCHA
At the beginning of May, we introduced you a new feature. CAPTCHA is a security solution that protects your BizWebs website forms. It can be used for login, registration, password recovery, comments and popular contact forms. How can you activate new CAPTCHA?
Good news, I will share this info with you right here https://www.bizwebs.com/a/1035
2. Display estimated delivery date on the products page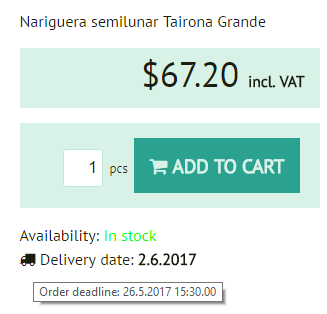 Inform your customers, when they can expect the item to arrive at their doorstep, assuming they buy the item right now. When status "Available" or "In stock" is not enough, use Estimated delivery date. Follow our guide and display delivery info immediately. Few clicks, no additional plugins needed. Of course, for free! https://www.bizwebs.com/a/1050
---
 
We love to share our knowledge and solutions with you guys 
Order summary sent to my mailbox
Q: Hello, please can you help me set up a notification for order summary?
I would like to receive this notification also in my inbox.
Please, send me the invoice for BizWebs services to my email address with payments details. Thanks.

A: Hello, Thank you for your message. Yes, it is possible to set up a notification in the admin section of your website. Just go into section SETTINGS / Emails / Receivers and 
Add new receiver and subscribe message "Order summary". 
Or, edit current e-mail address and check the box "Order summary"
Your invoice was sent directly to your email address. Let us know when you need help. 
Your BizWebs team!

---
Uploading my own products in trial version
Q: Hello, I did register for a trial version of your system. Just one question. In a case, I start to create my own products in this trial version, is it possible to upgrade later, and continue with my products already uploaded? Or do I have to create everything one more time?
A: Hello, Thank you for the question. Yes, sure it is possible. No need for extra work. System keeps all data save. Just pay attention, when ordering package. Our package plans are different and not all of them allow you Premium tools and features. More about package plans find here 
Your BizWebs Team!
---
How to create product variant
Q: Hello I need your advice, how to set another variant for my product? In my case, I sell photographs and I use different size format, specific types of mirror. And I would like to offer this selection on the product page. 
A: Hello, yes, this is the tough one:). I will help you out.
First of all. Please go to your Settings section - Products - Additional fields and set up new form here.
Second, create new variant and assign the variant to additional field you created in the previous step
Assign new, additional field to product category.
Sounds easy, but it can be difficult for the first time. I recommend you watch video tutorial and follow our knowledge base right here https://www.bizwebs.com/a/950 for product variants.
Your BizWebs team!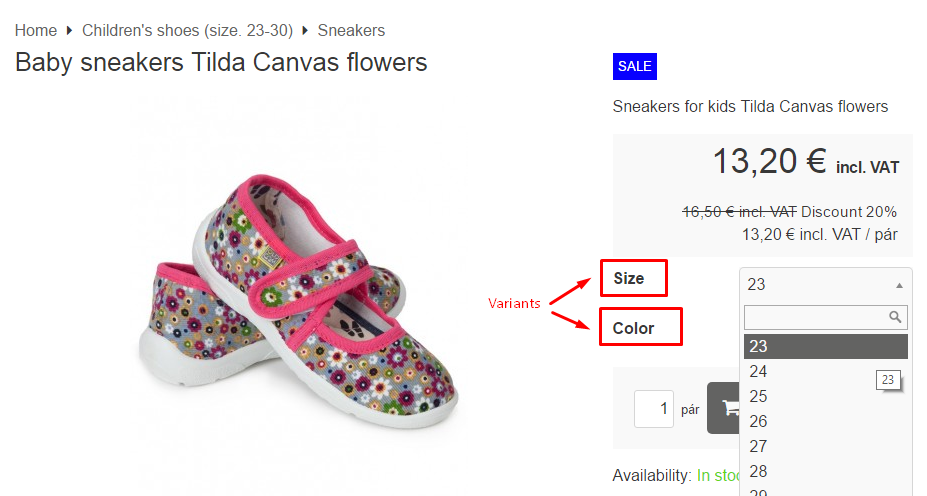 ---
Multiple language versions
Q: Hello, I´m on the way of creating an online store and searching for a provider. Maybe I have a specific task but, is it possible to use 2 language versions with separate domains? I mean for example domain xxxxx.com with English language version and xxxxx.mx for Mexican version?
Next question: is it possible to switch the store mode for "closed" when our content is not visible and make more radical changes?
A: Hello, Thank you for your question. And Welcome to BizWebs. Of course, it is possible.


You can set up your own language versions with their own domain names. Each language version has it´s own "page" and "category" section. As well as invoice system, currency, payments method and shipping separately. You can assign for each language version different domains. No problem.
Yes, you can hide or lock all pages you need to. Or another option is to create a homepage with specific info about website reconstruction and hide rest of the pages. And you can work in the backend / your administration at the same time.
I recommend you to test our 30 days free trial version. Just enter your email address to see all features and tools you can use to build your own website. In a case, you need help we are here for you. Just let me know and I will help you. No problem:)
---
So we hope, we could help you to grow your business today a bit. More questions? No problem. Create a comment down below and you will hear back from us shortly.
In a case we would not be in touch, enjoy your month!
See you in the next one...