Best website platform for SEO - Building SEO friendly website
Search engine optimization helps new visitors find your website easier. BizWebs supports important rules for search engine optimization. Due to the optimization, the search engine will literally "swallow" the content of your website and your website has the opportunity to rank with better positions in the search engine results.
What is a SEO? SEO definition
"SEO" stands for "search engine optimization". All techniques that help website or store rank higher in organic search results. SEO helps your website to be more visible to people who are looking for your brand, product, or service via search engines like Google, Bing, and Yahoo.
How to SEO my website? With BizWebs website SEO tools
Improve search engine optimization. The BizWebs system includes a number of functions to improve the search engine position, simple and SEO friendly URLs addresses, H-tags, etc. You can add meta title tags, descriptions and use keywords for all pages, categories, news (blogs), products and FAQ.
Best URL structure for SEO
The best thing about using BizWebs SEO friendly system is that our platform has an integrated capability to auto-generate XML sitemaps. So there is no need to install any specific plugin or to search generator tools through the internet. Just go and submit your sitemap. All your changes with products are indexed and visible on search engines quickly. With search engine friendly URLs.
On your website, you can activate the breadcrumb navigation. In a case of images, you define the title or the alternative text; you will be able to define descriptions for hyperlinks.
Add Google Analytics to your BizWebs website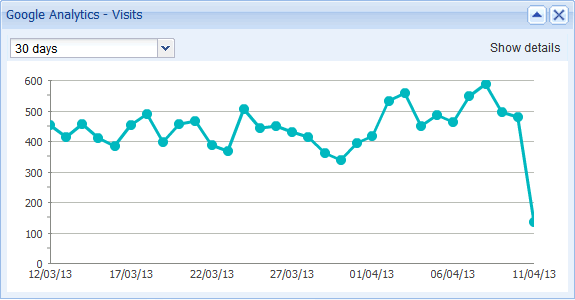 Curious where your site's traffic is coming from or how people navigate around your site?
To help monitor your site's traffic, you can add Google Analytics or Universal Analytics to your site.
In FLOX 3, linking your Google Analytics account with the website is fully automatic.
Benefit Google Analytics Benefit: There is no need for additional coding. Thanks to automatic connection, you don´t have to copy any tracking codes or instal plugin on your website in FLOX 3. The tracking code is installed by itself.
Support to Search Console (Google Webmaster Tools)
BizWebs provides an easy website authorization option in the Search Console. With Search Console, you will be able to use the automatically created sitemap file, which is being updated and filled with links to images. Your website includes a robots.txt file whose part is a link to the sitemap.
SEO help and emergency
The BizWebs SEO friendly system includes basic SEO consulting (search engine optimization). It is important to us that your website will earn money for you so we developed the best website platform for SEO. Simple and unique service. For more information do not hesitate to contact us.
SEO Booster help
Increase your sales, get more traffic and visitors. BizWebs SEO Booster is a great SEO tool for beginners (but can be useful for intermediate users as well) how to start with SEO optimization. Just complete the form here with your contact details. And we will come back to you soon with the 4 step-by-step instructions based on your website needs.
Free 100 $ credits for Google Adwords
Are you a newbie in Google Adwords and going to start your first campaign?
Use 100 $ credits for free. Just set up a new account (no more than 14 days old) and we can generate a special credit coupon for you.
For more info contact our BizWebs team.